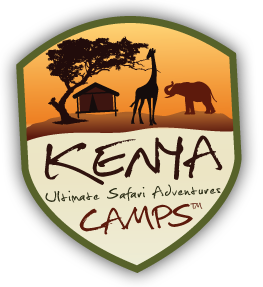 Kenya Camps is managed by a team of experts who are passionate about making your once-in-a-lifetime African Safari the best holiday you have ever experienced. There are two areas of operation with our company, the first our business office where all the planning take place. We have two offices, one in Europe and one in the United States. Both offices have knowledgeable staff members who can answer your questions and help you design the kind of safari that best suits your budget and your interests. We will arrange all your travel arrangements, from airfare and transfers to safari vehicles, travel insurance, special pre and post safari packages, and everything to do with designing your perfect safari holiday.

The second area of operation involves our ground handlers in Kenya. Our expert guides are with you to provide everything you need for a safe and enjoyable experience. We have teamed up and partnered with a company who has been operating safari tours since 1968, and this allows us to provide an unsurpassed level of service and expertise with every facet of your adventure.

The owner of Kenya Camps is travel
expert Jim West. He is the founder
and CEO of Travel Alliance, Inc., a
corporation with over 21 niche travel
markets. He is the author of four
travel books and comes from an
extensive cruise industry background.
He is the owner of a variety of festivals,
publisher of an online magazine, and
continues to work as a tour escort for
some of these specialty tours and expeditions.

Kenya Camps is truly your one stop safari shop with a vast amount of experience to provide you with everything you would ever hope to experience on your safari expedition in Kenya!